Sohaib is a "Web 3.0" lawyer whose practice focuses on providing advice at the cutting-edge of blockchain, finance, and law. Sohaib assists with litigation and solicitor services related to the Web 3.0 ecosystem, including emerging areas of NFT law, cryptocurrency law, blockchain law, and metaverse law. Sohaib also assists with matters related to decentralized autonomous organizations (DAOs).
In 2018, Sohaib made his first cryptocurrency purchase. Since then, he has witnessed first-hand the exponential growth of this space, including a shifting of the narrative around Bitcoin's use case from a world reserve currency to a store of value, the growth of smart contracts and layer 1 blockchains, and the emergence of DeFi, GameFi, NFTs, and DAOs.
As a scientist, Sohaib is fascinated by the technical underpinnings of blockchain technology. As a lawyer, Sohaib believes decentralization can serve the ends of justice, as there is no fairer system of wealth distribution than an immutable blockchain. As a collector, Sohaib loves buying and trading NFTs and is currently working on developing a legal office in the metaverse.
Sohaib articled in an intellectual property (IP) rotation, where he assisted with a large pharmaceutical patent trial. Before starting his practice as a Web 3.0 lawyer, Sohaib worked as a patent litigator in the pharmaceutical space.
You can access Sohaib's CV here.
Call to the Bar of Ontario, 2020
J.D., Business Law Specialization, 2019
M.Sc., Clinical Epidemiology, 2016
B.Sc., Neuroscience, 2012
Health Canada Award of Excellence, 2021
G.O. Forsythe Prize, 2019
Schulich Scholarship, 2019
John L. Harris Memorial Scholarship, 2019
Donald A. Kerr Memorial Prize, 2018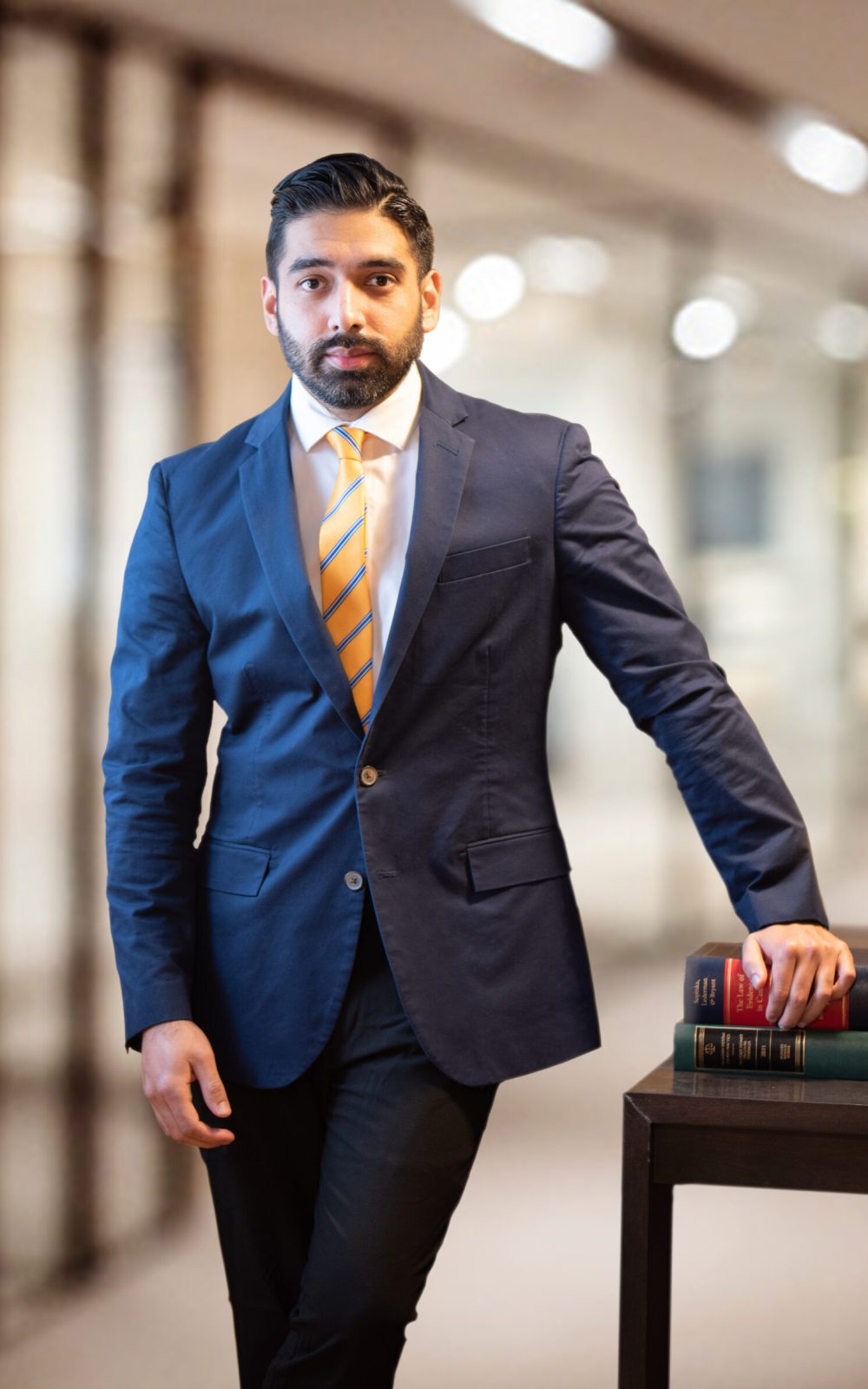 Get in touch! Let's discuss your specific business needs and how I can help.